Grinders, Grinder Heads & Accessories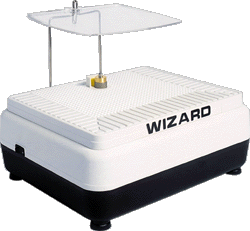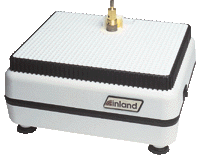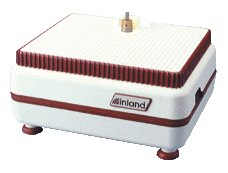 Wizard IV Grinder                              

Comes standard with 1" and 1/4" diamond bits, a Face Shield and a Second Story Work Surface.  The reversible work surface and the lift-off reservoir make clean-up fast and easy.  A covered built-in storage stray keeps tools and accessories conveniently at your fingertips.

TIC10030

Wiz CG Grinder                                 

9" x 10" detachable and reversible work surface with water reservoir tray that lifts off for easy cleaning.  3/4" diamond coated heads included. 3/4" BitSert and Invisible Sponge Systems.

TIC20030

Diamond Grinder Heads                  

WB-1 3/4" Grinder Bit                                TIC40001

WB-8 1/4" Grinder Bit                                TIC40008

WB-9 1" Grinder Bit                                   TIC40009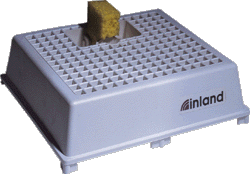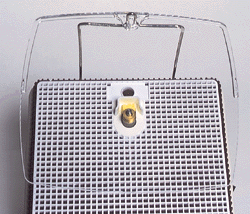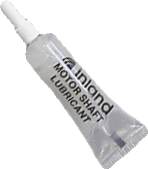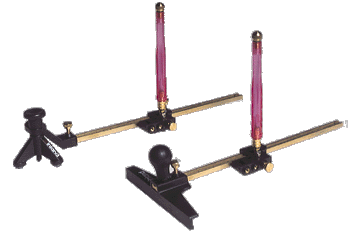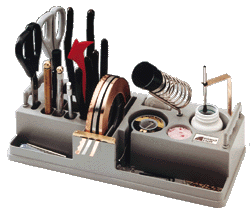 Second Story Work Surface         

An elevated work surface to help when using the small drilling/grinding bits such as 1/8" or 1/4",  has a self-contained coolant reservoir.  Fits all INLAND grindres and all GLASSTAR except the Starlet.

TIC50001

Face Shield                                      

Large, injection molded acrylic shield with a 12" x 9" viewing area.  Fits all recent model INLAND Grinders.

TIC50017

Motor Shaft Lubricant                

To avoid having your grinder bits "seize up" on the shaft. apply a small amount of this Teflon-based lubricant to the motor shaft of your grinder whenever you change bits, or periodically as necessary.  This shaft lubricant is not water soluble so it won't dissolve.  Also help to keep glass dust from penetrating the motor.

TIC50022

Strip and Circle Maker

Used in combination with your glass cutter.  We suggest using an oil cutter, or purchase the optional 6 wheel turret holder.  The larger 11" brass strip guide i easier to handle and more stable.

TIC50060

Cutters: Narrow Head Oil Cutter

Oil reservoir clear glass cutter, comes with small narrow carbide wheel for general purpose pattern cutting.

TIC50072


Cutter Replacement Heads:

TIC50090

Narrow Head for pattern cutting
TIC50091

Wide Head for straight edge cutting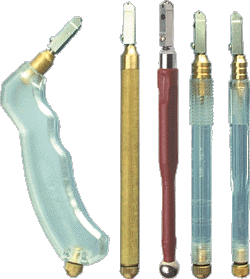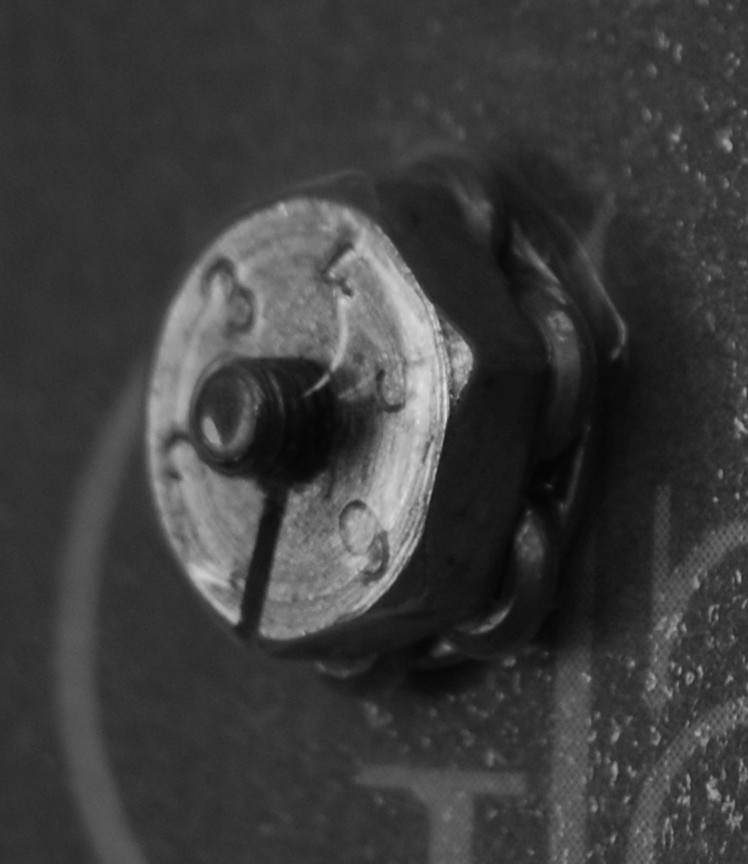 Six Wheel Turret

Used with INLAND's strip and circle maker

TIC50043

Glass Station" Tool Organizier

Tool Organizer

Complete tool organizer and work station, holds all of the imortant tools and supplies that s stained glass crafter used.  Organizes tools in the order they are used from tracing pens to soldering irons with plenty of space for misc. stuff.

TIC60501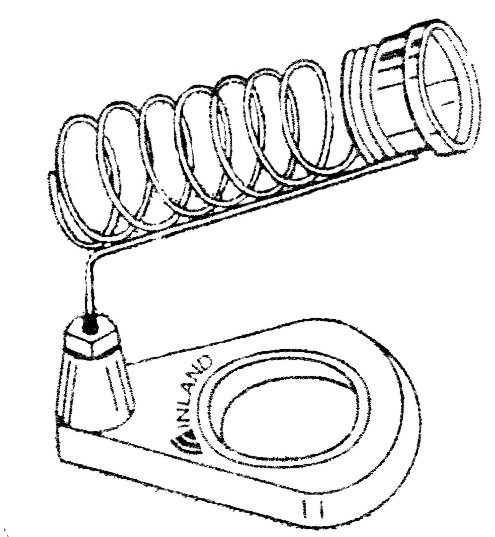 Wizling CG Grinder                         

Same features as the Wiz CG with a smaller motor and no InvisibleSponge System. 3/4" Grinder head included.

TIC30030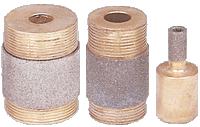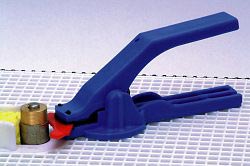 Nick's Grinder's Mate      

Features:

-Grips glass firmly                            -Protects finger tips

-Moves smoothly                              -Improve accuracy

-Improve grinding speed                 -Keeps Glass 90 to grinding head

-Frees hands for supporting glass -Makes grinding fun

TMN000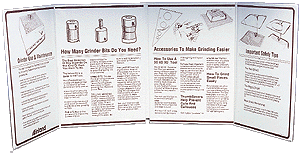 Grinder Station                 

This fully adjustable and washable vinyl surround will keep your work area clean and safe by containing saw and shaper over spray.  Set up around the back and sides of your INLAND GRINDER, SwapTop Trim Saw, Flat Lap, or Shaper/Edger and keep your work area clean and safe.

TIC50014

Miscellaneous Accessories