Blades for Taurus III Ring Saw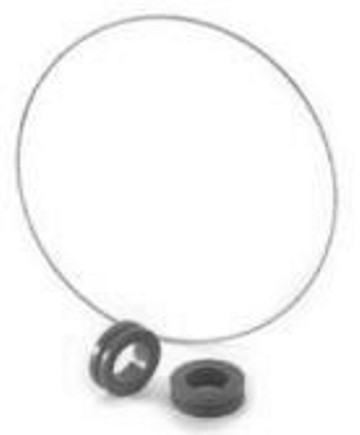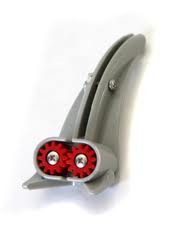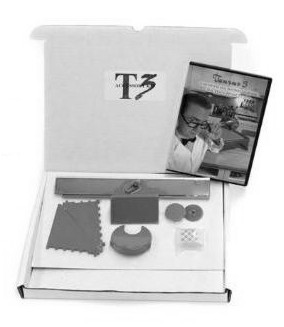 Standard Blade                                     TMST1001

Standard glass pattern and all around multi purpose cutting blade.  Its action is omni-directional.  This is to say that it cuts the same speed and kerf, (swath left by the blade), in any direction.  This blade was the first blade to be put on saws and makes pattern cutting very easy because the user does not

have to turn the piece while cutting but simply move it in any direction.

Seperating Blade                                 TMST1200

This blade is the same as above but it comes apart or cutting out the center of something without using an entrance cut.  You must first drill a hole.  Consult your DVD for hole drillong instructions.

Slicer Blade                                                                                 TMST1300

This is Gemini's thinnest blade and only cuts forward and backward.  It can grind slightly left and right, but take your time and it will turn on a dime or smaller.  Its action is just like that of a band saw but definitely better in that you rotate the material into the blade as you are cutting but you can in the middle of the cut without binding and head off in any direction either backwards or forwards.

Dichroic Blade                                                                            TMST1400

This is the slim blade cut coated it in super fine grit so that it does not chip even the thinnest of dichroic glass.  Its cut is super quick and leaves the smoothest edge of all of the blades allows the use of lower firing temperatures in the manufacture of jewelry and the like.  Neat crisp edges add a note of professionalism with this blade.  Its action is omni-directional.

Mega Blade Kit                                      TMST1500

*Kit includes one blade & 2 orange groove grommets.

This heavy duty blade is hungry for whatever you can feed it.  It is almost unbreakable so it is great for class settings.  It has an opinion about which way it likes to cut because of its shape which is basically tear dropped.  The round part of the tear drop faces outward and the pointed part faces inward.  This means it cuts faster when pulling towards yourself and slower pushing away and slowest sideways.  It kerf is the same as a standard blade when pushing and pulling but it leaves a wide swath sideways.  That said you can cut whatever you can fit into the mouth of the saw and the shape allows for creative shaping.  Cutting action is omni-directional in thin materials.  Leave a smooth edge.

Taurus 3 Accessirt Kit                        TMST7300

Kit Includes the following:

             - Straight Edge

             - 30/60 Degree Cutoff Triagle

             - 45 Degree Cutoff Triangle

             - Bevel Edge Maker

             - Circle Maker

             - Lamp Wedge

Stalbilizer Foot for Taurus 3 Saw    TMST1600

This saw blade stabilizer reduces grommet wear dramatically.  It also gives you more control and stability when cutting thicker material. The Stabilizer adjusts easily to accommodate different thickness material.  Perfect when using any of the Taurus 3 Blades.