Stained Glass from Around the World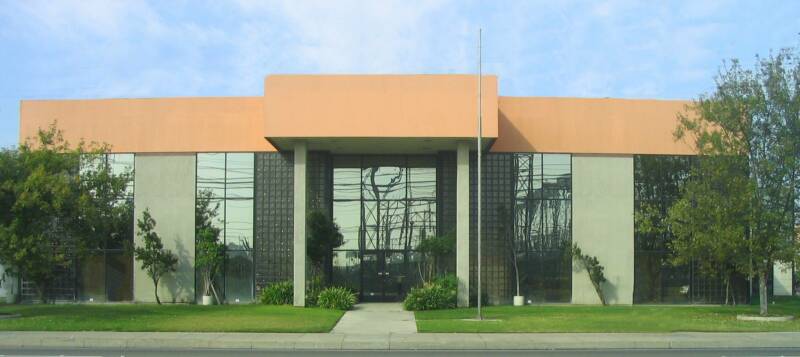 History of Hollander Glass

In 1956, Gary Hollander's father opened a small stained glass store in Long Beach, CA. He did $10 in sales in the first month. In 1998, the Hollander Glass Companies averaged $1.5 million per month in sales. Hollander Glass is purely a distributor now, but it passed through numerous incarnations along the way. When Gary, now President of Hollander Glass, joined his dad in 1958, they began chipping out a niche for themselves." At the time, we did everything just to make a living - storefronts, auto glass, a lot of dull stuff," Hollander said, "As soon as we could exist exclusively on stained glass, we quit everything else." Not content with this role, Hollander built a colored glass manufacturing facility that could produce 3,000 sq. ft. in a day. The popularity of stained glass soared in the late 1960's and people who wanted to know more about glass constantly interrupted Hollander's employees.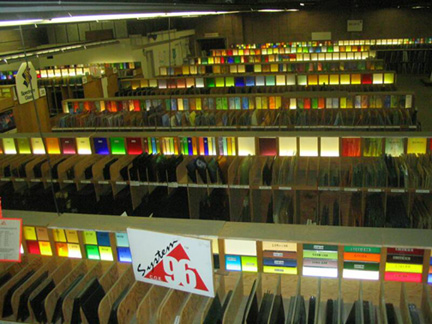 To accommodate the heightened interest and keep the factory running smoothly, Hollander offered a class on stained glass. This course was the catalyst for the transformation of Hollander Glass. "The people we taught were still coming in and disrupting our employees, but now they wanted to buy supplies," Hollander said, "So we opened a little corner of the factory and started selling supplies." The original group of glass artists - whose who jarred the cogs of the factory with their curiosity - began to achieve commercial success. They needed more supplies and began teaching classes of their own, thus spreading the art. "One day I looked around and 10% of my employees were selling and 90% were making windows," Hollander said, "But the sales volume and profit margins were the same." Hollander took stock of the situation and abandoned windows. "When we went strictly to supplying, everything snowballed," he said. Hollander moved his business into a huge building in Stanton, California.

In 1979, he teamed up with Bernie Portman and opened Hollander East in New York. As business continued to mushroom, Hollander joined with Bill Dick and created Hollander Glass Canada in Toronto. Most recently, Hollander expanded to the Midwest and started Hollander Glass Central and Hollander Glass Texas. "Our offices are all autonomous; they run themselves," Hollander said, "But we try to jointly agree and do things that are good for all of us. "More than a half of the glass that the west coast sells goes to the Pacific base: Japan, Korea, Taiwan, Australia, and New Zealand. Hollander East is heavily involved in the European market. Hollander also imports glass from around the globe. "We've built so many contacts over the years," Hollander said, "We distribute for virtually every factory involved with glass." The domestic market is the backbone of Hollander Glass, though. "We haven't forgotten how we got our start," Hollander said.

The glass marketing strategies varied widely in different areas, according to Hollander. In the other regions, sales representatives go out to talk with people in studios. The bulk of their business involves shipping cased goods to these studios. But the office in California is completely unique. "I've never had a sales person here," Hollander said, "People come in and go through the racks like a big grocery store. They go down the aisles and pick out what they want, self-service." The California outlet is indeed the equivalent of a glass Food 4 Less. It boasts a 15,000 square foot showroom, with aisles snaking between a hundred and twenty-three 4x8 feet wooden bins that hold approximately 2,000 types and colors of glass. Smaller pieces of glass perch above the bins with backlit glass hovering behind them.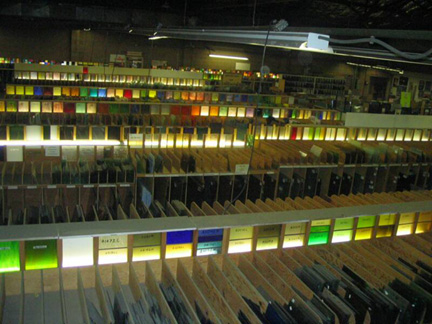 The reason so many types and colors are required is that doing a pictorial window in glass is unlike working with, say, an oil painting, where mixing colors can create any color hue.